SignTime's e-signature plans
Time Limits? We don't need no stinkin' time limits!
●: Included -: Excluded

※

: Optional Service
Free Plan
Entry
Business
Professional
Create and send documents
●
●
●
●
Create and manage templates
●
●
●
●
Store, manage and search
for completed documents
●
●
●
●
Password protection
●
●
●
●
Document tags
for ease of searching
●
●
●
●
Additional attached files
●
●
●
●
Special signature capabitlies
required under Japanese law
[aka Long-term signature
(digital certificate
+ timestamp)]

※

-
●
●
●
SMS document delivery

※

-
●
●
●
API functionality

※

-
-
●
●
Online Support
●
●
●
●
Additional fee
Both of the plans below include the cost of sending documents for e-signature and include the option to add additional documents as needed.
Entry Plan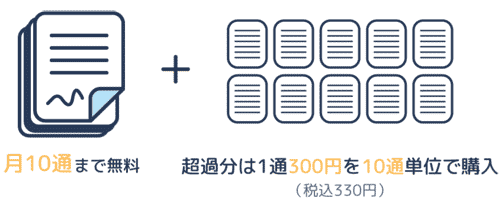 Business Plan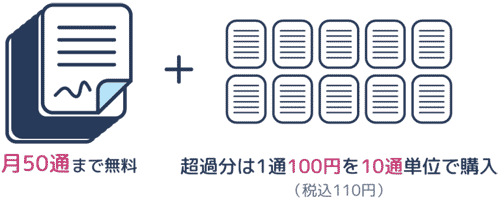 Optional Services
Send Documents for e-signature via SMS

SMS's are $0.20 each, purchased in 50 message packages.
SignTime understands that when trying to close a deal, you want to reach the client wherever they may be--at home, on the golf course, or on the bridge of the Starship Enterprise. While we cannot confirm SMS delivery outside of planet earth cell phone coverage, sending a document for e-signature via SMS is part of our standard offering.
e-signature document validation with digital certificate and timestamp

$1 each (purchased in packs of 10)
PAdES(PDF Advanced Electronic Signatures) is a standard that, when combined with a digital signature and timestamp, you can clearly identify that this document has been certified. In SignTime's case, our e-signatures use the AmanoSecure certified timestamp.
API Option

$99 USD per month
Moving beyond e-signatures on documents, the SignTime API allows for linking to CRM systems, workflow and form creation tools. With the API, you can create new contracts, request e-signatures, execute digital contracts and store final documents without having to go through the web forms.
Contact
Want to read more about SignTime than just the website? We've got an amazing download on SignTime, e-signatures and other exciting items. While we can't promise We Will Rock You, it's available for you here!
If the Business plan isn't enough for you (i.e. you're doing more than 50 e-signatures/month) we have some other offerings available as well.
Getting Started
For some reason, many e-signature plans treat users like fruit, with short term trials before the trial plan expires. With SignTime, our free e-signature plan goes until you've sent 25 documents.
To Start the Free Otameshi Plan...you know what to do. [START]
Enter your email address and name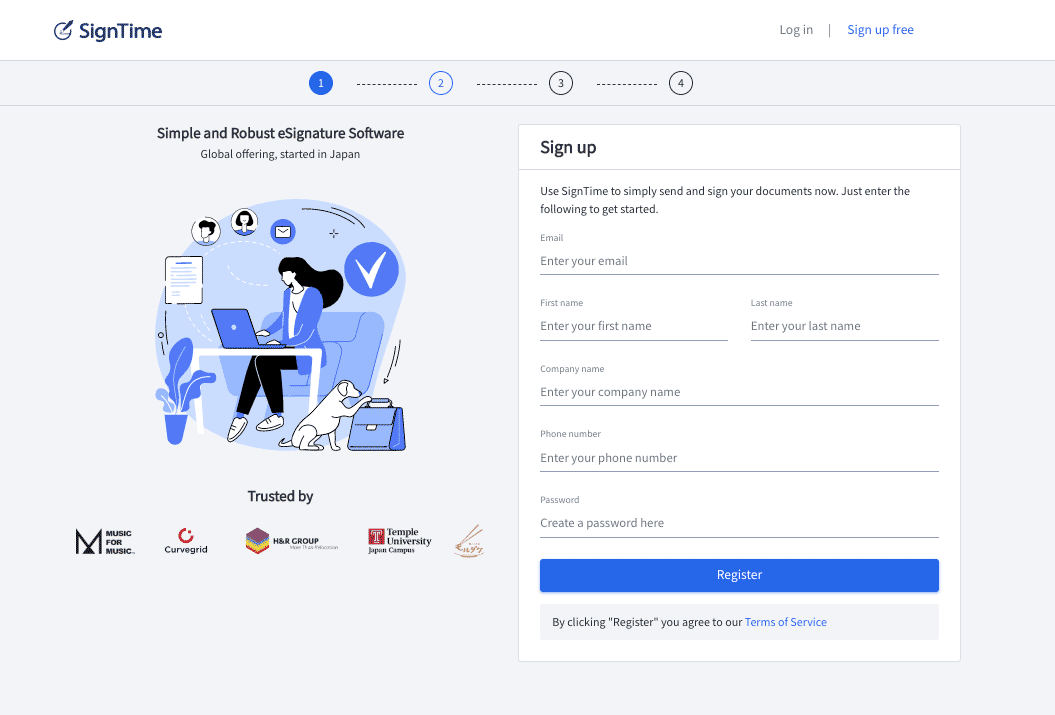 You will get an activation email with a button and a hyperlink. Click either one to validate your address and starting e-signing at SignTime!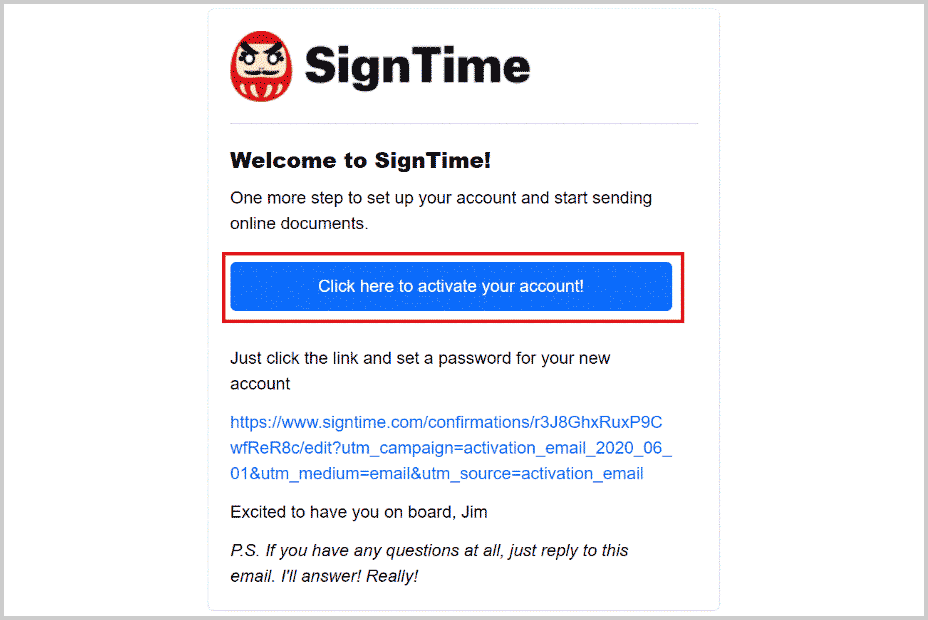 SignTime e-signature powers have been activated! Start using your account! Send documents now, ask us how!
After you finish the free trial, we have many wonderful plans which can accommodate you.
And of course, if you know you need more than 25 documents, you can get started now with one of our most excellent e-signature plans!
Free Plan
We don't need no stinkin' time limits!
25 documents for e-signature are incluced in the Free plan.