6 Sales Contract Examples to use today (2022)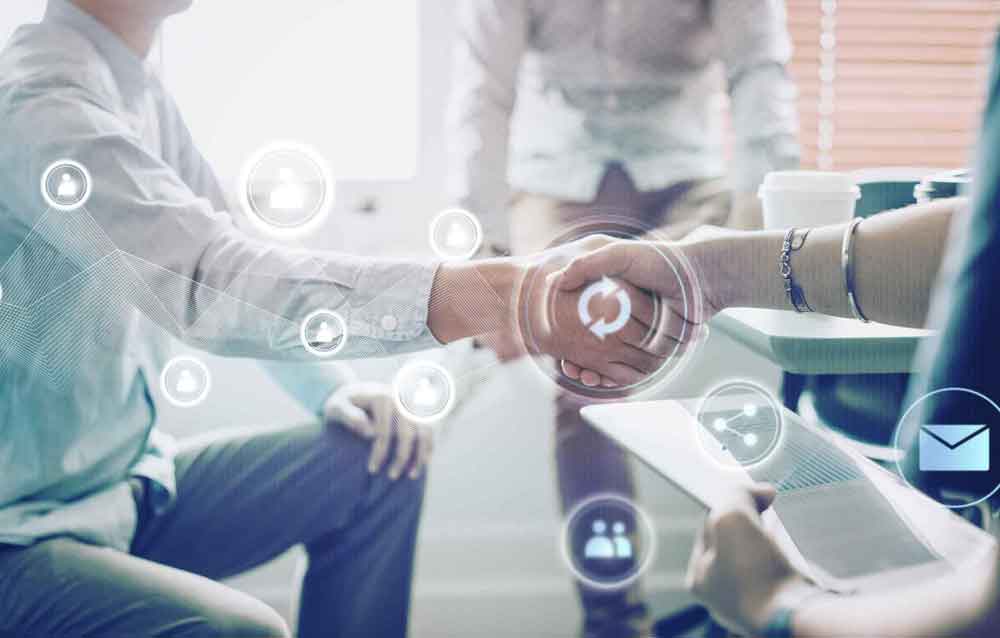 Sales contracts are the lifeblood of many companies. These are signed agreements between companies and clients, agreeing to the terms of a sale. To help you write better sales contracts, here are six modern sales contract examples that you can use as templates.
Sales contracts matter because they help to ensure clarity in an agreement and avoid unnecessary disputes. These contracts are legal agreements defining the terms of a sale.
If you are looking for some new sales contracts, I've compiled a list of some great sales contract templates, and how to personalize them to your needs.
Sign up for our free trial now to have a powerful suite of contracting tools at your disposal.
What are sales contracts?
Sales contracts are sometimes also called sales agreements or sale of goods agreements. They're agreements entered into by buyers and sellers that outline the terms of a sale. They cover everything from the delivery of goods or services, through the payment terms, to the customer service expectations after the sale is closed.
There are lots of different types of contracts, some simple and some complicated (depending on the nature of the agreement), but they should have all the pertinent information necessary for both parties.
Sales contracts can vary significantly depending on the laws that govern a particular product or service. They include letters of intent, service agreements, and catering agreements.
Sales contract examples you can use today
These days, there are lots of examples of contracts, and many of them are designed to be easily prepared and very flexible.
In this sales contract example from LawDepot, you can see how easily you can just add the needed information and have a workable contract. Just make sure that you read the template carefully to verify it is what you need.
SignTime's digital contracting services make things easier by having the ability to prepare, sign, and store your contracts with just a few taps.
What should sales contracts include?
A good example of a sales contract will almost always have specific items.
For example, every good contract will start by identifying the parties involved in the arrangement along with all necessary contact information.
Following this, there should be a description of the item or service being provided and the purchase information (including penalties, down payment information, etc.).
This is usually followed by clarification of what the delivery method will be and any warranties.
There are many other items that can be added to a contract, for example addressing breaches of the contract, rights to cancel, and rights to inspect goods. What you need depends on what you are selling.
Make sure that you seek legal advice from a professional if you need help in putting together a contract. Once you have a satisfactory sales contract template, you can reuse it in the SignTime platform forever. That saves you time and money, and it can even make it easier to close sales deals.
Sales contract examples
There are lots of different kinds of sales contracts, and they are all different. While some of them can be quite similar, understanding the ways in which they differ, and more importantly what contracts are used for in each case, is really important.
Here, I go over six sales contract examples and address their general uses.
Sales agreement
International sales contract
Car sales contract
Real estate contract
Terms of service
Order forms
Sales agreement
Sometimes called a sales contract or a purchase agreement, this is for documenting the purchase/sale of services or goods between a buyer and a seller. As noted above, it includes information about the buyer and seller, payment information, and so on.
International sales contract
These are similar to sales agreements, but are designed to facilitate international sales and trade and specifically seek to avoid disputes. Because international sales follow different rules, these contracts aim to harmonize international trade and exchange.
Car sales contract
Explicitly for the sale/purchase of a car, these contracts are a bit more basic than other contracts. They indicate whether payment will be made in a single lump sum or will be handled in installments. There is also information in the contract that will change depending on whether the car in question is new or used.
Real estate contract
Without going into too much detail, real estate contracts are for the purchase of residential property. These include numerous terms and conditions for both the seller and the buyer, and they can have many different clauses included. We have written extensively on real estate contracts in the past and recommend you review these articles if you want to learn more.
Terms of service
If you've ever downloaded an app or created an online account for almost anything, you've probably seen a terms of service (TOS) contract. Terms of service contracts are very important because they explain a company's liability during the use of the service, as well as what clients are (or are not) permitted to do with the service. For more information about this and other types of sales contracts, see our article on types of sales contracts.
Order forms
These are a specific type of sales contract where a buyer fills in the form, listing specific needs, and then returns it to the provider. When the seller accepts the terms, it is then considered a legally binding contract. Unlike standard sales agreements, these are often used to streamline the ordering process so that your sales or legal team doesn't need to spend significant resources on each purchase request.
Turning sales contract examples into reusable templates make selling easier
While lots of contracts need to have specific clauses or additions, most contracts have similar foundations. Being able to quickly create and use templates can lead to closing more sales in record time.
Your customers will appreciate the ability to sign contracts anywhere on their laptop or mobile device. They'll also enjoy the flexibility to modify contracts in minutes based on needed terms.
Whichever sales contracts you need, sign up for the SignTime free trial to draft and send templates with ease.