The Differences between a Letter of Offer vs. Employment Contract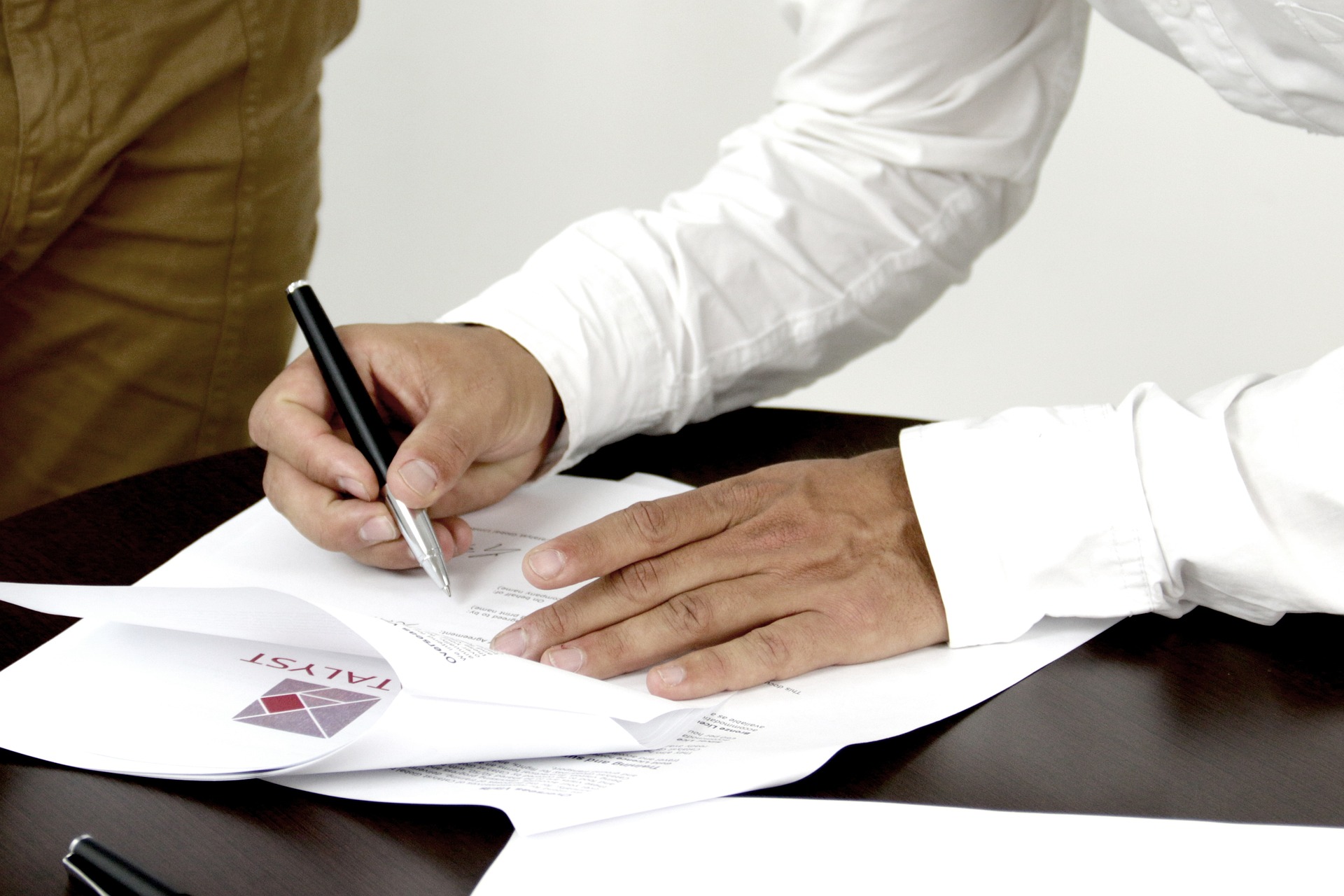 When looking for a new job or a new employee, there are many similar terms that can be confusing. A letter of offer, an employment contract, and an appointment letter are three such terms.
While these items have similar functions, they are not the same. A letter of offer can often replace an employment contract for certain types of work, but it is not as detailed.
In this article, I'll go over a letter of offer vs. employment contract, as well as their similarities and differences.
No matter the head count at your company, SignTime has you covered with this recent article detailing everything you need to know to draft employment contracts as well as links to helpful templates for use in every industry.
What is an employment contract?
An employment contract is an agreement between an employee and an employer. It explains, in detail, the working relationship between the company and the worker.
In the case of a unionized work environment, an employment contract can be signed between the worker and the union. The union then negotiates contracts on behalf of all employees with the company.
What should you include in an employment contract?
Written employment contracts are usually very specific and detailed. The most important item in the employment contract is the salary. In addition to the salary, all other benefits, from bonuses and commissions to vacation time and pensions, should also be included.
If the new hire is going to be working as a "contract employee," then a duration of employment should be specified. Otherwise, it is important to add when a contract will be up for renegotiation.
For example, a union employment contract might last for three years, after which time the union will negotiate and ratify a new agreement. Similarly, for an executive, the terms in their contract might have to be updated annually.
Non-disclosure and non-compete clauses (NDAs and NCAs) are often found in employment contracts. An NDA states that an employee will not discuss any private information outside of the company, during and after their employment.
An NCA states that an employee cannot find work at a competitor or in a similar field and location. NCAs need to be limited for courts to consider them valid, so they usually only last a few months or years after termination of the employment agreement.
Ownership agreements have two main components. The first details whether an employee or the employer owns anything produced by the employee during their tenure, for example patents or other work-related materials. Usually, ownership is given to the company.
The second stipulates whether work equipment, for example laptops or smartphones, need to be returned to the employer after termination of the contract. This is becoming more important with the rise of remote work.
What is a letter of offer?
A letter of offer is a formal and legally binding document sent to candidates to offer them a job at the company. It includes very basic information about the job and serves as written confirmation that the company has offered the job to the prospective employee.
Depending on the company and position, a letter of offer does not necessarily guarantee a job to the recruit, as there might still be contingencies in place. For example, the company may require a negative drug test and successful background check.
Once the contingencies have been met, the job offer is legally binding. Therefore, if a company decides to rescind their offer of employment for any reason, they should do so before the letter of offer has been formally accepted.
Since letters of offer are legally binding, companies should only provide basic information about the job.
What should you include in a letter of offer?
The letter of offer should only include basic information that an employee needs to know before going through the onboarding procedure:
Job title
Start date
Pay periods
Job responsibilities
Salary or hourly wage
Full- or part-time status
Instructions for the first day of work
Shift or hours the employee will be expected to work
Paid time off policy, paid holidays, vacation time, sick days, etc.
Benefits, such as healthcare, pension, and investment matching
Any contingencies, such as drug tests or background checks, that need to be completed
What is an appointment letter?
An appointment letter follows a letter of offer. Once the employee confirms they will accept the offer and have met any contingencies, the appointment letter works as proof of the employment contract. This can serve as the employment contract indefinitely, or it can be replaced by a written employment contract when the employee goes through onboarding.
What is the difference between a letter of offer vs. employment agreement?
A letter of offer is much shorter and less detailed than an employment agreement. This is the primary difference, but there are some other key differences.
First, a letter of offer does not necessarily guarantee a job. For example, the recruit may still need to pass a background check and/or provide a negative drug test.
Second, a letter of offer is sent from an employer to a recruit before they become an employee. An employment contract is typically signed on the first day of work during the orientation and onboarding procedure.
Third, since letters of offer are legally binding, some information is purposefully left out. For example, duration of employment is usually vague with only a start date so that it doesn't cause a potential legal liability if the offer is rescinded.
Fourth, a letter of employment should contain an at-will statement, even if the final employment contract does not, to potentially reduce legal liabilities if the offer is rescinded.
Which one should startups use?
First, it should be mentioned that letters of offer do not replace employment contracts, so you will often use both with the same recruit. However, whether you feel the need to have a formal written employment contract in addition to a letter of offer will depend on a few factors.
Hard-to-replace employees, such as board members or key developers, should have an employment contract. In addition, if NDAs and NCAs are needed, then you should have an employment contract.
Offer letter vs. employment contract cheat sheet
Here's an simple cheat sheet for all the differences and similarities of a letter of offer vs. an employment contract:
| | | |
| --- | --- | --- |
| Characteristic | Letter of Offer | Employment Contract |
| Purpose | To offer a position to a recruit | To provide a legal document detailing the roles and responsibilities of the employer and employee |
| Level of Detail | Light | Comprehensive |
| When is it sent? | After interview | First day of work or at the end of the probationary period |
| What is included? | Position/titleFull- or part-time statusStart dateTimes of workCompensation, including benefitsAt-will employment statement | Term of employmentTitle and dutiesExclusivityCompensation and benefits, including conditions, etc. for raises and bonusesConfidentialityTermination processSeverance payArbitration agreement |
| Is it a legal document? | Yes | Yes |
A letter of offer is a simpler, preliminary employment contract
Letters of offer should be simple and only contain necessary information to prevent any legal liability. In addition, they do not always guarantee employment.
Employment contracts are detailed and provide all the information a new hire will need. While a written employment contract is not always needed, they make the employee–employer relationship easier and clearer.
Whether you employ one person or a thousand, SignTime is here to help. With convenient e-signature capabilities, new recruits will be able to return employment contracts wherever they are in the world.
With an easy-to-access and organized online contract repository, never search for important paperwork again.
Sign up for our free trial now, and simplify your HR tasks.