Curvegrid chose SignTime because of its affordable pricing and high cost performance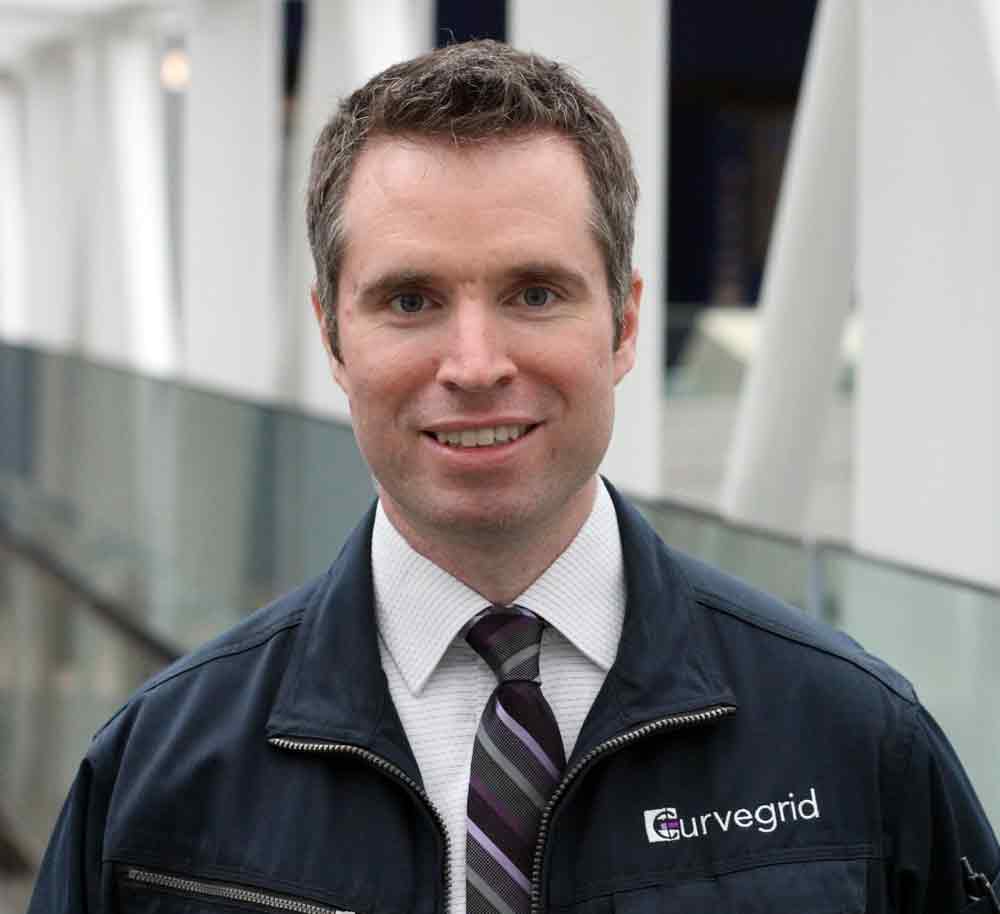 Curvegrid
Interviewee
Curvegrid
CEO Mr. Jeff Wentworth 
Operations Manager Ms. Rino Koshimizu
Industry

Software development
Number of Employees

Small
Pain Points

Cost Consumption、Time Consumption
Curvegrid's previous service limited the number of documents that could be sent per month.
Curvegrid couldn't carry over documents month to month and was dissatisfied with the low-cost performance of the system.
SignTime's premium plan allows sending up to 300 documents per year free of charge, eliminating unnecessary expenses.
The blockchain function enables contracts to be signed with high tamper resistance.
Curvegrid was attracted by its high-cost performance and switched to SignTime from its previous service. We asked them why they decided to use SignTime and what they thought of the service.
The ease of registering for a free trial right away
I was originally acquainted with Jim Weiser and Jonathan Siegel, the founders of SignTime K.K. I was very excited to know that they were creating an e-signature service, as the e-signature market is still an area with room for growth, not only in Japan but also overseas.
In Japan, when introducing a service, regardless of whether it is free or paid, you often have to contact a sales representative. This may be the Japanese way of doing things, but it is not helpful for people who want to start using the service right away.
SignTime allows you to self-serve from the free trial to switching to a paid plan. This is good UX (user experience) and high-cost performance. Along with the inclusion of blockchain functions, these were the deciding factors for us to start using SignTime.
High cost performance is especially attractive
We used to pay for another company's e-signature service, but you could only send five documents per month. We needed to upgrade my plan to send more than five messages, but the monthly cost would have gone way up if we switched. In addition, we were dissatisfied with the inflexibility of the system, as we had to pay even during months in which we never sent a document. Each SignTime plan has a fixed number of documents that can be sent on an annual basis, and if the number of documents sent is exceeded, additional documents can be purchased. Thanks to SignTime, we can send documents as and when needed, and we don't have to wait for the number of submissions to reset every month or pay high added fees.
Smooth use after implementation
Since SignTime is not yet a well-known service, we were a little worried about the support system. We were worried that there would be problems with external customers.
However, as they say, "no news is good news." We have had no complaints or inquiries from our customers and have been able to operate without any problems.
It only took me 10 minutes to figure out how to use SignTime. In the future, when new employees are set up with SignTime accounts, I'm confident they will be able to use it easily.
SignTime values customer feedback above all else when developing the service
SignTime is very easy to use, but as it is a relatively new service, you may find it lacking in terms of functionality.
For example, the service that we had been using for a long time allowed us to upload multiple files. This is very convenient because it allows you to sign multiple uploaded files with a single signature; unfortunately, SignTime does not yet implement such a feature.
However, SignTime values customer feedback very much. I've shared this concern and several other features I'd like to see implemented with the SignTime team, and they've gladly accepted them and are developing them now.
Implemented blockchain functions that will attract increasing attention in the future
The best feature of SignTime is that it has a blockchain function, which is cutting edge even from a global perspective. The ability to record the date, time, and hash value of a contract signed on the blockchain is a very nice feature for us as a blockchain software provider. This is a powerful feature because it can protect information at the time of signing from unauthorized tampering for an indefinite period of time.
I expect this service will become a leader in the electronic contract market
In Japan, I feel that the speed at which new technologies are introduced and actually used is very fast. For example, since the introduction of electronic money technology, we now have fewer opportunities to use cash, whereas it used to be the norm. Similarly, e-signature services have not yet been adopted by many companies, but I believe that they will spread rapidly in the future. I hope that SignTime will lead the e-signature market as an innovative service.
| | |
| --- | --- |
| Company Name | Curvegrid |
| Industry | Software development |
| Company Profile | Company Profile|Develops and provides MultiBaas, a middleware for decentralized applications to streamline development on the blockchain. Armed with expertise in a wide range of fields, the company is working to develop blockchain-based financial services, online games, document management, and marketplaces. |
| Number of Employees | Small |
| Number of Contracts Used | 200 per year |
| URL | https://www.curvegrid.com/ |