Lease Japan switched to SignTime because it's a more user-friendly e-signature service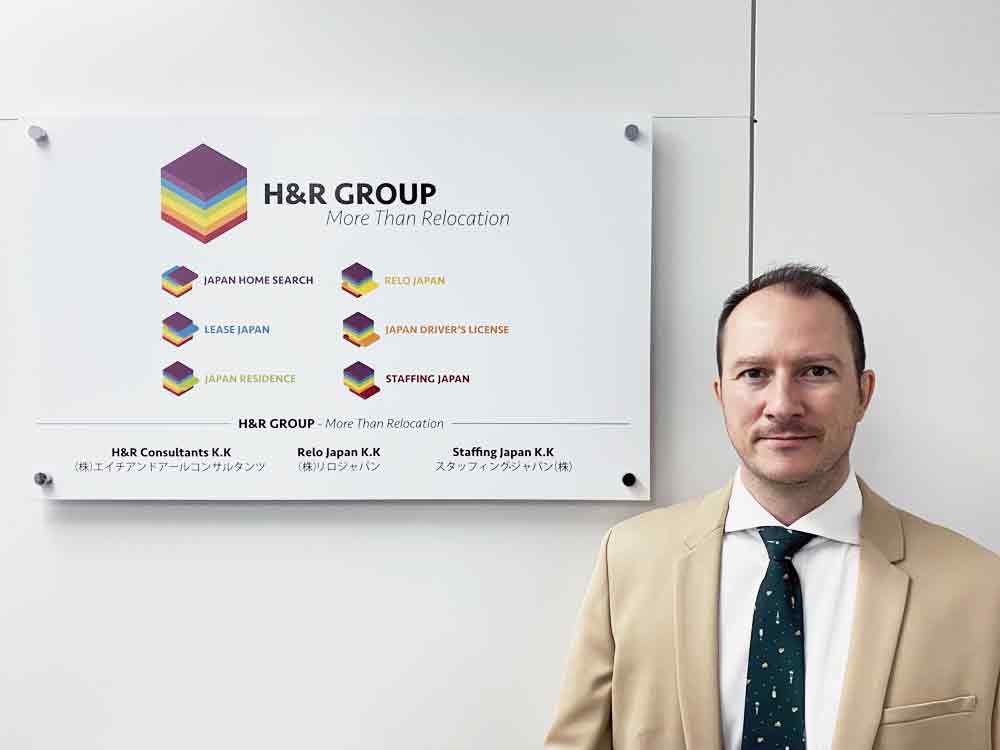 H&R Consultants K.K Lease Japan

Interviewee
Lease Japan Manager Mr. Louis Bilodeau
Lease Japan was looking for a more user-friendly e-signature service and decided to change to SignTime. We asked them why they decided to use SignTime and what they thought of the service.
Industry

Leasing
Number of Employees

Medium
Pain Points

Burdensome to complete、Cost Consumption、Time Consumption
・Lease Japan's previous e-signature service had an encryption function that was cumbersome, and required inconvenient and frequent re-entry of passwords for all viewing, even after the document had been completed and committed to storage.
・All automated emails were sent in English, which required support for recipients who only use Japanese.
・Lease Japan's previous e-signature service wasn't user friendly.
・Employees can browse without reentering their password as long as they are logged in, ensuring a secure environment without the hassle of password decompression.
・SignTime can be used in both Japanese and English, eliminating the need for language support.
・SignTime is simple for new users.
Easier to use than overseas e-signature services
I first became aware of the service when our IT manager met Jim Weisser, President of SignTime K.K., at a meeting of the American Chamber of Commerce in Japan (ACCJ). I was interested in the service so I contacted the SignTime team.
When they explained the details of their services, we found that they provided a high level of service comparable to that provided by overseas companies. Also, after using the service for a free trial, we realized that it was even easier to use than services provided by overseas companies, as it supported two languages and allowed us to easily view documents in a secure environment. Our current e-signature service was coming up for renewal. Since we wanted to support a Japanese company, we decided to introduce SignTime.
SignTime reduces labor costs while maintaining security
Our company had been using an e-signature service for about five years. We did not have any noticeable issues with the digitization of contracts, but we felt inconvenienced when encrypting documents.
We have strict rules regarding encryption because we handle a lot of customers' personal information. When we request a signature, we sometimes have to put a password on the document. Before, when a signature was completed the document was sent back to us with the password still protecting the file and we could not remove it when saving the file in our server. With SignTime we are able to do so. The digital signature process is the same as before, but the inconvenience of having to enter a password every time you want to view a document has been eliminated, so switching to SignTime was a good choice.
The free trial was great for eliminating any concerns before the introduction
Before introducing the system, we had two major concerns.
The first was whether we would be able to operate in the same way as before, and the second was how the team members would react. Some staff may feel resistance when changing the services and operations they have been using, but we were able to resolve both concerns by testing the system during the free trial before paying for the service.
We started full-scale operation after we confirmed that the business processes could be implemented with SignTime without any problems. The service is easy to use, so we haven't had any problems.
Dual language support makes it easy to use and eliminates the need for customer support
We were attracted to SignTime because it offers bilingual services with native-level Japanese and English support, and it was well received by our internal users. With the previous service, all automatically sent emails were in English, so we needed to provide support for recipients who were doing business in Japanese. However, with SignTime, if the language is set to Japanese, the emails are sent in Japanese, so the need for support has been eliminated.
In addition, the service is user-friendly (easy to use), and you can get used to it very quickly. In addition, the support videos are accurate and designed to help people understand what they need to know, so other team members can use it right away.
Personally, I think that the certificate which is issued upon completion of a signature is a great feature. It strengthens the electronic signature's validity in case we have to use the document in legal consultation.
Convenient template functions and smooth response to development requests
The template feature allows you to create templates for documents with the same content so that you don't have to upload the same document every time. I use it for documents with few additional clauses or changes, such as "Rental Car Agreement" and "ETC Agreement." It is very helpful.
Also, being able to set a PIN within SignTime when sending documents is very good. When we first started using the system, we were only able to set a four-character PIN. Now we are very happy to see that the system has been updated to allow us to extend the PIN up to 16 characters in length upon request.
SignTime reflects our requests in its services
I can definitely recommend SignTime to those who are considering the introduction of an e-signature service. It's a bilingual service, which makes it easy to communicate with overseas customers, and it's also attractive because they value customer feedback and development.
SignTime K.K. has a strong commitment to e-signatures. In addition, they value customer feedback.
For someone who uses English on a daily basis, it is very efficient and helpful to have support in English.
There are a few improvements and additional features that me and my team would love to see in the future. The development team has noted our ideas, and it's great to know that they are currently working on those in order to improve SignTime's service even more.
| | |
| --- | --- |
| Company Name | H&R Consultants K.K Lease Japan |
| Industry | Leasing |
| Company Profile | Provides support for overseas residents who have been transferred to Japan, including cars and furniture leasing, sales, and rental, car insurance help, and vehicle inspections. The company provides various products and careful after-sales services to relieve anxiety and stress during their customers' stay in Japan. |
| Number of Employees | Medium |
| Number of Contracts Used | 150 to 200 contract per year |
| URL | https://leasejapan.com/en/ |