Enhancing Healthcare Efficiency with SignTime: A Closer Look at Parim Dental Clinic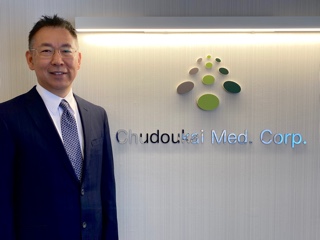 Parim Dental Clinic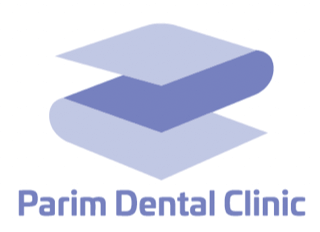 Interviewee
Manager, Ms. Mayuko Koda (Picture: Doctor,Omae)

Parim Dental Clinic, a premier provider of comprehensive denture care, credits SignTime's innovative solution for significantly boosting its efficiency in managing medical contract documents. Let's delve into how Parim Dental Clinic transformed its operations and improved patient communication.

Industry

Medical
Number of Employees

Small
Pain Points

Cost Consumption、Time Consumption
Overcoming the challenges of time-consuming contract creation and management as well as expensive paperwork processes.
Optimized document management, increased operational efficiency, and smoother, quicker patient communication.
About Parim Dental Clinic: Excellence in Comprehensive Denture Care
Parim Dental Clinic, proudly marking its 25th year in operation, is a recognized leader in the niche market of comprehensive dentures. Known for its patented treatment methodology, the clinic caters to patients nationally and internationally. Their state-of-the-art "digital full dentures," designed using advanced dental CAD software, offers superior functionality and esthetics, attracting patients of all ages seeking a perfect smile. Further, Parim Dental Clinic's commitment to efficiency allows the fabrication of these high-precision dentures in just two days.
Moving Towards Digital: The Emergence of Electronic Contracting Services
The launch of an exclusive monthly membership program for comprehensive denture care, the "Full Maintenance Peace of Mind Package," necessitated a shift from traditional paper contracts. The sheer volume of contracts that needed signing became unmanageable and impeded normal business operations. Transitioning to paperless contracts with SignTime led to more efficient contract exchange, reduced communication costs, and improved overall operational efficiency.
Why Parim Dental Clinic Chose SignTime
SignTime's cost-effective solutions with ample functionality seemed to resonate with Parim Dental Clinic's needs. The clinching factors were the low running costs and the free trial period. Furthermore, SignTime's custom fields allowed them to tailor their contracts to fit patient needs. On the security front, the clinic found comfort in SignTime's robust system backed by Amazon's AWS cloud service, complete with internationally certified engineers. The legal validity of the system was also confirmed by the unique "checksum" number, ensuring data integrity.
Parim Dental clinic cuts turnaround time by 71%
At Parim Dental Clinic, where medical treatment not covered by the public medical insurance system, a contract with each patient is paramount. Before SignTime, managing these paper contracts was time-consuming and expensive.
It used to take more than a couple of weeks for patients to return their forms, but with SignTime, now it takes about four or five days. This is because the template function has made it possible to prepare documents in a few minutes, and the signer can sign immediately without the need to send the documents by mail.As a result, our clients have realized an improvement in operational efficiency.
Now, not only has the management and exchange of documents become more efficient, but patients also have the option to receive their contract through email or SMS, adding an extra layer of privacy.
Operational Efficiency Skyrockets with SignTime
SignTime's introduction has allowed the clinic to send out documents immediately after approval, delivering them to patients nationwide before they even reach their homes from the initial consultation. Faster returns of forms have significantly improved operational efficiency, while a paperless system means no more document resendings or storage problems. The cloud-based storage also means easy access to contracts whenever required.
Future Expectations for SignTime Features
Parim Dental Clinic has new expectations from SignTime, including an internal approval workflow (a feature already released in early March 2023) and the listing of names of signatories who have already completed (a feature introduced in February 2023).
SignTime: A Recommended Solution for Medical Corporations
Despite a few requests for improvement, Parim Dental Clinic rates SignTime an 8 out of 10. They believe SignTime's simplicity of operation and understanding can benefit other dental clinics and medical corporations. SignTime continues to strive for better, working on more improvements to cater to its clients' needs.
| | |
| --- | --- |
| Company Name | Parim Dental Clinic |
| Industry | Medical |
| Company Profile | A dental clinic specializing in complete dentures that fit the mouth and can be completed in a short period of time. The clinic has been in business for 25 years, providing unique full denture treatment using 10 patents obtained by the clinic director. |
| Number of Employees | Small |
| Number of Contracts Used | 15-20 documents per month |
| URL | https://parim.jp/ |