SignTime Dramatically Increases Contract Turnaround for IT Staffing Firm Rotoworks Japan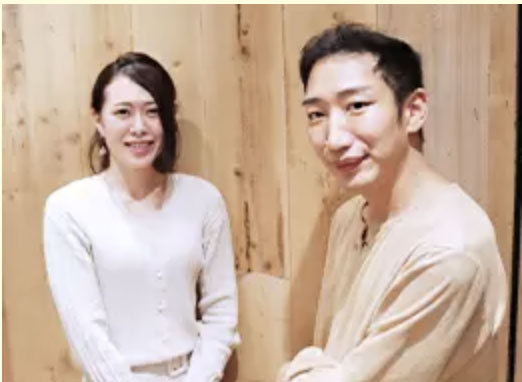 Rotoworks

Interviewee
CEO,Mr. Hirotomo Kobayashi
Rotoworks was previously tied to using paper documents for all contracting, and wanted to consider an electronic contracting service to speed up the contracting process and eliminate costs of paper, postage, and courier costs.

Industry

Human resource
Number of Employees

Small
Pain Points

Burdensome to complete、Cost Consumption、Time Consumption
・long and expensive contracting cycle with paper based contracts, tedious contract amendments, seeking to improve operational efficiency

Since the introduction of SignTime, the contract signing process, which previously took up to a month, has been reduced to one to three days, making it far easier for the company's administrative staff to handle the contracting process and improving contractor satisfaction. Contract amendments are also now managed electronically, greatly speeding up cycle time.
Introduction to Rotoworks
Rotoworks' core business is recruiting and temporary staffing services specializing in engineers, as well as system development, IT consulting, and other services. The company has a philosophy that puts the contracted employee's career development at the forefront of everything they do. Mr. Hirotomo Kobayashi, the CEO of Rotoworks says, "Our goal is to increase the market value of engineers not only by helping them advance in the company, but also by helping them hone their expertise and grow as individuals, and to increase the number of people who are active in society. We believe that when we are able to provide an environment in which engineers can play an active role, our clients' businesses will be successful."
Rotoworks places a high premium on the well-being of their employees and tries to make their work assignments as satisfying and rewarding as possible. This also translates into handling the administrative side of their assignments with as little as hassle as possible. Says Kobayashi, "We work closely with each individual engineer to make sure that they are having a good experience in their assignment – and also really focus on making any admin issues like contracts and payroll as easy as possible so their work is fulfilling."
SignTime helps reduce costs, return time to businesses and create efficient workflows
Rotoworks was successful in their core business of IT staffing, but was utilizing paper contracts for their workforce, and had to deal with the hassle, complexity and time delays in posting and couriering contracts for IT contractors once a successful placement had been agreed.
Rotoworks wanted a solution that would allow them to remove paper from the whole process. After researching and evaluating a number of e-contracting services – the company selected SignTime. According to Kobayashi, "In conducting our research, we found that SignTime was by far the best in their field – in terms of customer service and solutions, and their cost structure was very affordable – we felt there was no room to consider any other product."
"The beauty of SignTime is that it is simple and easy to operate, and it has all the necessary elements for electronic contracts, in a user-friendly package. I also loved the playful Daruma (a traditional Japanese doll character and SignTime's mascot) that appears when operating SignTime. SignTime's staff have also been excellent to work with – their post-sales support and customer services is outstanding."
SignTime dramatically shortens the cycle to complete contracts, handing back tons of time to Rotoworks
Prior to deploying SignTime, Rotoworks was signing over 30 paper based employment contracts in a month, not including any amendments or changes that might be needed with staff changes. This whole process could sometimes take up to a month to complete.
With SignTime the company was able to significantly shorten the number of days it takes to conclude a contract. The entire process, which used to take up to a month, can now be completed in one to three days, allowing them to deploy staff smoothly and efficiently within their business and at client sites.
Legality of electronic contracts
Rotoworks was initially concerned that electronic contracts would not be legally binding unless they used a physical company stamp or seal. "SignTime was able to explain the digital contracting procedure in Japan to me in detail," says Kobayashi, "…and I was able to eliminate any concerns, knowing that I could conclude contracts in a legally recognized and purely digital form. Small businesses like ours are not able to always keep up with the latest changes in the law regarding digital contracts, so having SignTime's expertise in this area was a huge bonus for us."
User-friendly design
SignTime has been designed from the ground up to be easy to use. According to Kobayashi, "A very simple training session for our staff was all we needed. We have had no inquiries from contract counterparties who are using electronic contracts for the first time and everyone has been able to complete the contract without problems. We believe that the intuitive operation of the management screen is excellent. Also, signers can view and sign documents without registering for an account with SignTime, which we feel is good because it is totally hassle-free. We really like the fact that this kind of care is taken to realize 'an electronic contract service that is easy for everyone to use.'"
SignTime is ideal for start-ups taking their first steps towards Digital Transformation
Moving to all electronic contracts is an excellent first step for small companies or start-ups wanting to 'digitally' transform their businesses. SignTime makes the process simple and cost effective. We offer three pricing plans to choose from, with an entry level plan that is the most cost-effective in the industry, available for 980 yen per month (excluding tax). We believe that the functionality and cost-effectiveness of SignTime is ideal for start-ups and other companies that are looking for a cost effective and easy to use e-contracting service. Mr. Kobayashi concludes, "I would highly recommend SignTime to the business owners around me because it is very affordable and makes business operations dramatically more efficient."
Company Name
                       
Rotoworks
Industry
Human resource
Company Profile
Rotoworks, Inc.
Type of Business: IT Consulting, Software Development, IT Contract Staffing
Number of Employees
Small
Number of Contracts Used
360 contracts/documents/year
URL
https://rotoworks.co.jp/