Price and application procedures for ScanTime
To all of our valued customers, thank you very much for using SignTime.
We are happy to announce that we have updated SignTime's prices including ScanTime which was released in December 2022.
SignTime's new pricing including ScanTime
ScanTime was built to comply with the Electronic Preservation System for Books and Documents Act and includes an unlimited timestamp from a certified agency and online document storage/management.
Users can upload files to SignTime with search and preservation criteria.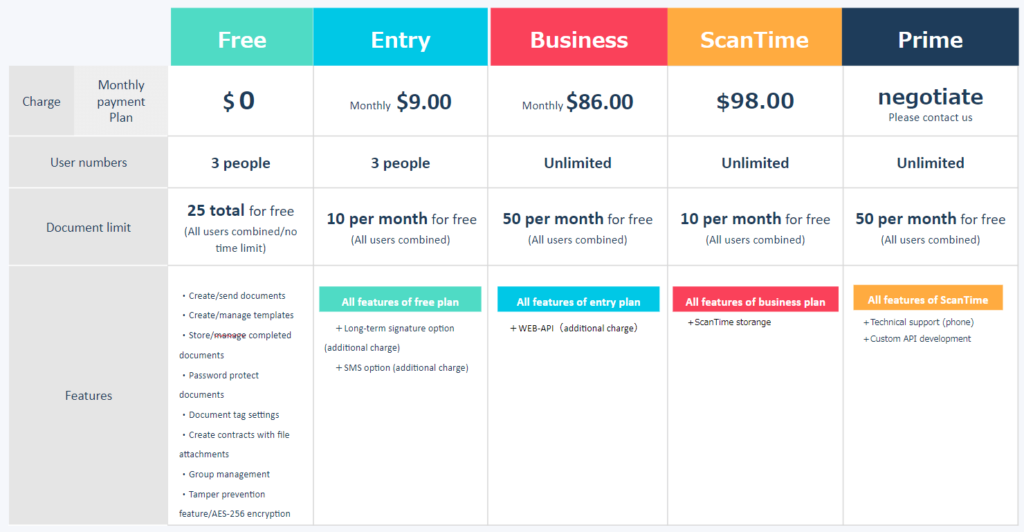 ScanTime can be added to the Business Plan.
Customers who are using the Entry Plan and wish to use ScanTime as well, switching to the ScanTime plan is more cost-effective since ScanTime already comes with 10 free documents per month as a standard feature.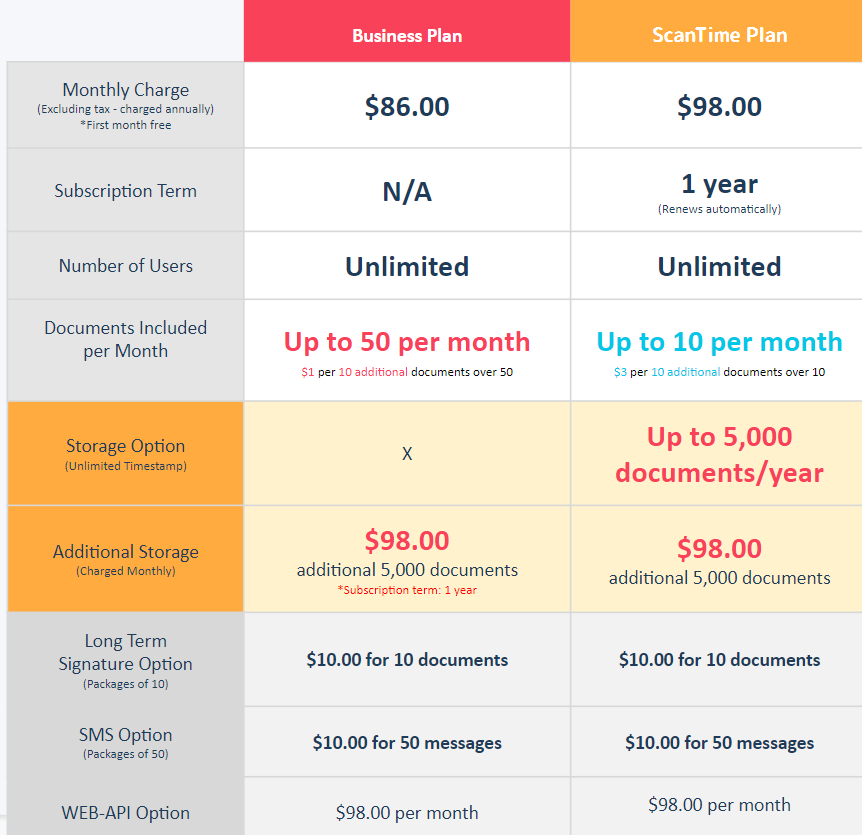 How to apply for ScanTime
To apply, please contact us from here, and our support team will get back to you shortly.