Updates on uploading hanko and admin rights
To all of our valued customers, thank you very much for using SignTime.
We are happy to annouce two updates.
1.Able to upload hanko when signing
With this update, users can now upload their hanko when signing documents.
Also, signers who are not SignTime users can now use their own hanko as well.
Changes
Before the update
Able to uploading of hanko when signing documents.
Non-SignTime users can also upload their hanko on a case-by-case basis, allowing them to use their own hanko.
Only SignTime users can use their own hanko for signatures. Hanko registration is required in advance.
【Screen of uploading hanko when sending documents】
The file format of the hanko can be JPG, PNG, SVG, or any other image file.
Check "Save hanko" to save the uploaded hanko and eliminate the need to upload it next time.
SignTime users can login to their account when signing and select a hanko that is already registered.
2.Adding Administrator Rights
A new administrator rights have been added with this update.
It was possible to grant owner authority to multiple members, but it was difficult to distinguish between a "group owner" who has all authority, including settlement authority, and an "owner" who has administrative authority other than settlement authority.
Therefore, we have changed the labeling of members with administrative privileges other than settlement authority to "administrators".
| | |
| --- | --- |
| Owner | A user with all privileges, including settlement privileges |
| Administrators | Members with administrative privileges other than settlement |
| Member | Members with limited functionality |
| API limited | Members accessible only via API |
【Image of the list of all members in the group】
When checking the members from [Team]-[General], Team Members will be shown as below.
The procedure for changing a member's permissions is described below.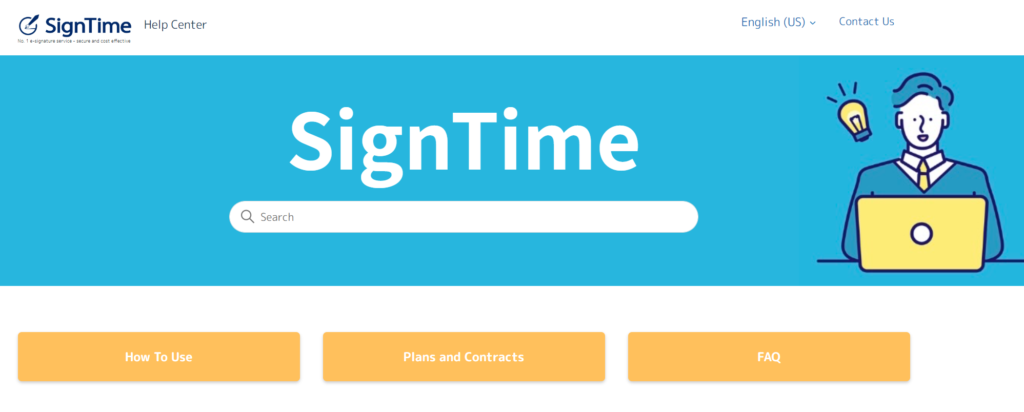 SignTime will continue to provide truly easy-to-use e-signature service, putting customer feedback first!