The Ultimate Digital Transformation Roadmap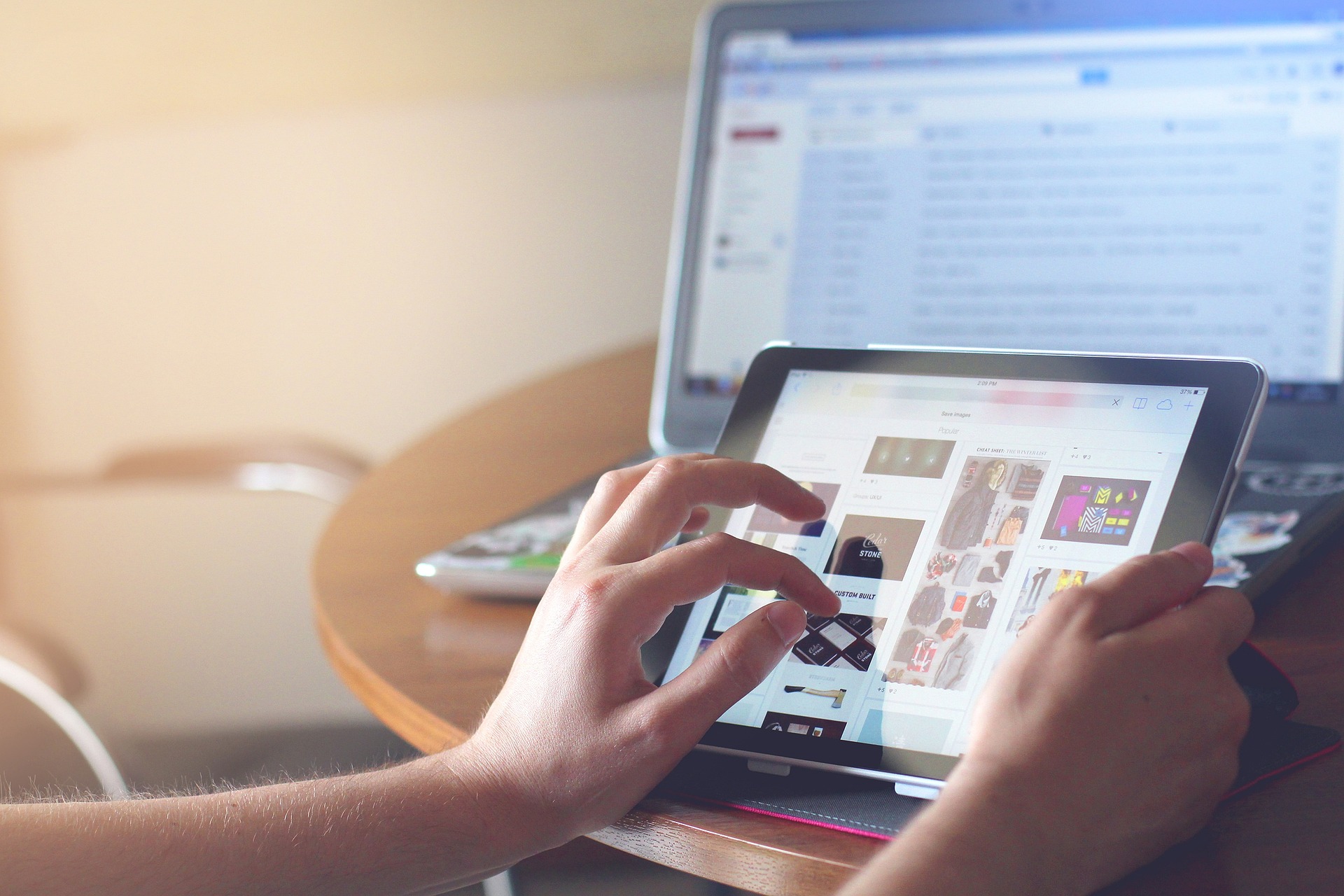 Written by Timothy Ware
If you weren't thinking about digital transformation yet in 2019, then you probably are now. Companies that not just survived but thrived during the COVID-19 pandemic all had one thing in common: they all had a strong digital transformation roadmap.
However, if you are expecting digital transformation to end with the pandemic, think again. The competition has only become more fierce.
Digital transformation (DX) provides a number of benefits to your organization, regardless of whether you are just starting the process or looking for the next big DX win.
To see how SignTime fits into your digital transformation roadmap, sign up for a free trial today.
What is digital transformation?
Any company trying to find efficiency through technology is undertaking a digital transformation. Indeed, most companies are working through digital transformation processes to some degree or another.
However, when a digital transformation is organized, and is based on data, that's called a digital transformation roadmap.
What is a digital transformation roadmap?
A digital transformation roadmap is the entire planning exercise performed to use technology to make a company more efficient. It begins with building a case for a digital transformation process and ends with a review of the results.
Thankfully, we have you covered. The following is our six-step digital transformation roadmap.
Six-step digital transformation roadmap
While true roadmaps were one of the first casualties of digital transformation, their use still provides an apt metaphor. Thankfully, I'm old enough to remember using roadmaps, and even the pain of trying to figure out how to fold them after.
One thing that is lost in using Google Maps is that it took time to figure out the best route, and the shortest route might not end up being the fastest one due to traffic variations, construction, weather, and many other issues. The fact that Google Maps is doing this for you is also evidence of the power of digital transformation.
Similarly, a digital transformation roadmap needs to begin before you implement changes and end after the process is complete. Here are the six steps:
Collect data and understand what it is saying
Get buy-in from the leadership
Set goals and objectives
Build a digital culture
Procure the needed tools
Review the results
You can use these six steps for the complete digital transformation of your business. Alternatively, you can run through the steps for each problem, or tool, giving you a chance to review intermediary results and reprioritize as needed.
Collect data and understand what it is saying
Are you sure that a digital transformation will benefit your company? Do you know which procedures should be digitized first?
While you might have a good idea of what the prime targets for digital transformation are, data analysis is the only way to be sure.
Take an inventory of all the sources of data available to you. For example, a retail company may be able to garner important data from its point of sale or ecommerce gateway.
Then, collect and analyze the data. Look for places where you can reduce costs, save time, or increase revenue. Those hard numbers are important for the next step.
Get buy-in from the leadership
It can be difficult to convince upper management that digital transformation is necessary. If they've worked in the industry for decades, then it might be hard to convince them of the scale of benefits.
Getting hard data on the expected value is the most effective way to sell digital transformation to you managers. An understandable digital transformation framework can also help clarify your reasoning.
Set goals and objectives
You've been given the go-ahead to start your digital transformation. Now you need to figure out how to measure the success of your digital transformation roadmap.
There are many ways to set goals and objectives for a digital transformation roadmap.
For example, the SMART goal-setting structure helps create goals that make sense by answering five questions:
Specific: What do you want to achieve?
Measurable: What metrics will show you've achieved your goal?
Achievable: Is the goal achievable?
Relevant: Does the goal align with the wider aims of your business?
Timely: When should the goal be achieved?
Another option is to use objectives and key results (OKRs). This is a collaborative goal-setting system that builds incremental, measurable objectives that lead to ambitious results.
Build a digital culture
Digital transformation roadmaps must focus on leadership buy-in to have any chance of approval. However, it is rarely the case that only managers will use any new tools.
This is why Slack has focused on usability from the start. They want their users to enjoy the platform because it leads to higher adoption. This digital culture creation is a necessary part of any successful digital transformation roadmap.
Procure the needed tools
Digital transformation tools come in many different varieties. Slack helps create a digital office for workers working remotely. Asana helps teams better juggle multiple projects and different priorities without forgetting something.
SignTime is for sales. With SignTime, you can quickly close deals with anyone, anywhere, and at any time. SignTime also offers a secure cloud digital repository. That way you never need to waste time filing or finding paper documents again.
In fact, cloud storage is often considered one of the most important digital transformation tools.
Review the results
Once you've accomplished a digital transformation process, it is time to review the results. Consider some of the following questions:
How long did the process take?
Did the digital transformation meet the expected goals?
Were there any unanticipated benefits or detriments?
How could the process have been smoother?
What is the next process that should undergo digital transformation?
Formalize these results, ask for input from everyone, and present them to the leaders. This will make it easier to get the next digital transformation roadmap approved.
Make SignTime part of your digital transformation roadmap
Digital transformation is all about using new technologies to add efficiencies to your business. If your business is looking for a quick digital transformation win, then start with digital contracting. SignTime provides everything you need to digitize all of your contracting processes today.
E-signatures are an easy first step to digital transformation. As a non-disruptive technology, e-signatures don't require a large consulting project to start.
In addition, SignTime supports Microsoft PowerPoint, Excel, and Word in addition to PDF, has an easy to implement SaaS model, and you can send e-signature requests via email or SMS.
Sign up for a free trial today to see how SignTime can help your digital transformation.